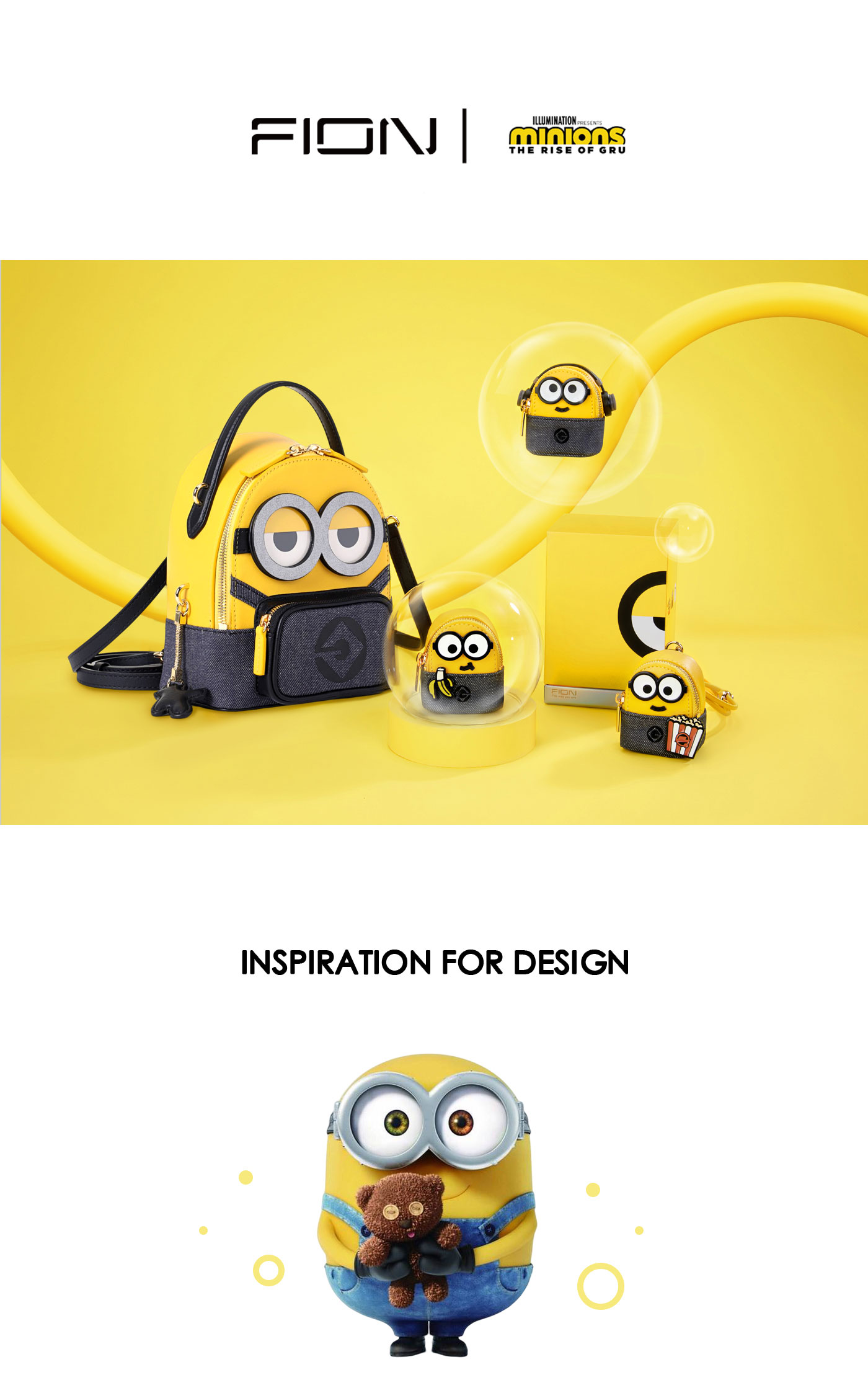 Bob
Fion Minions bag-Bob combines the cute and simple
image of Bob with the design of shaking hands,
hoping to bring you a happy and warm hug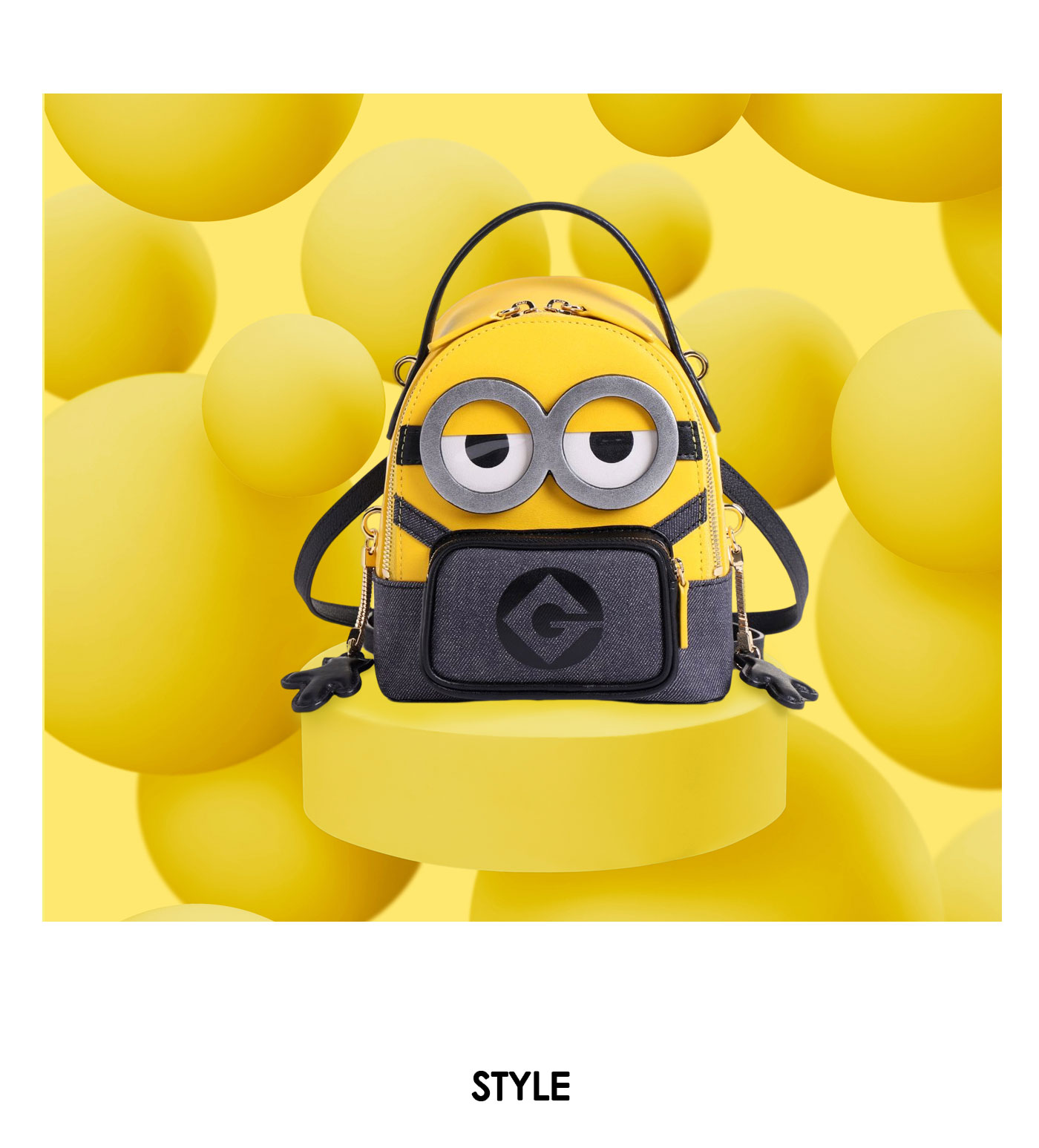 To bring you joy and laughter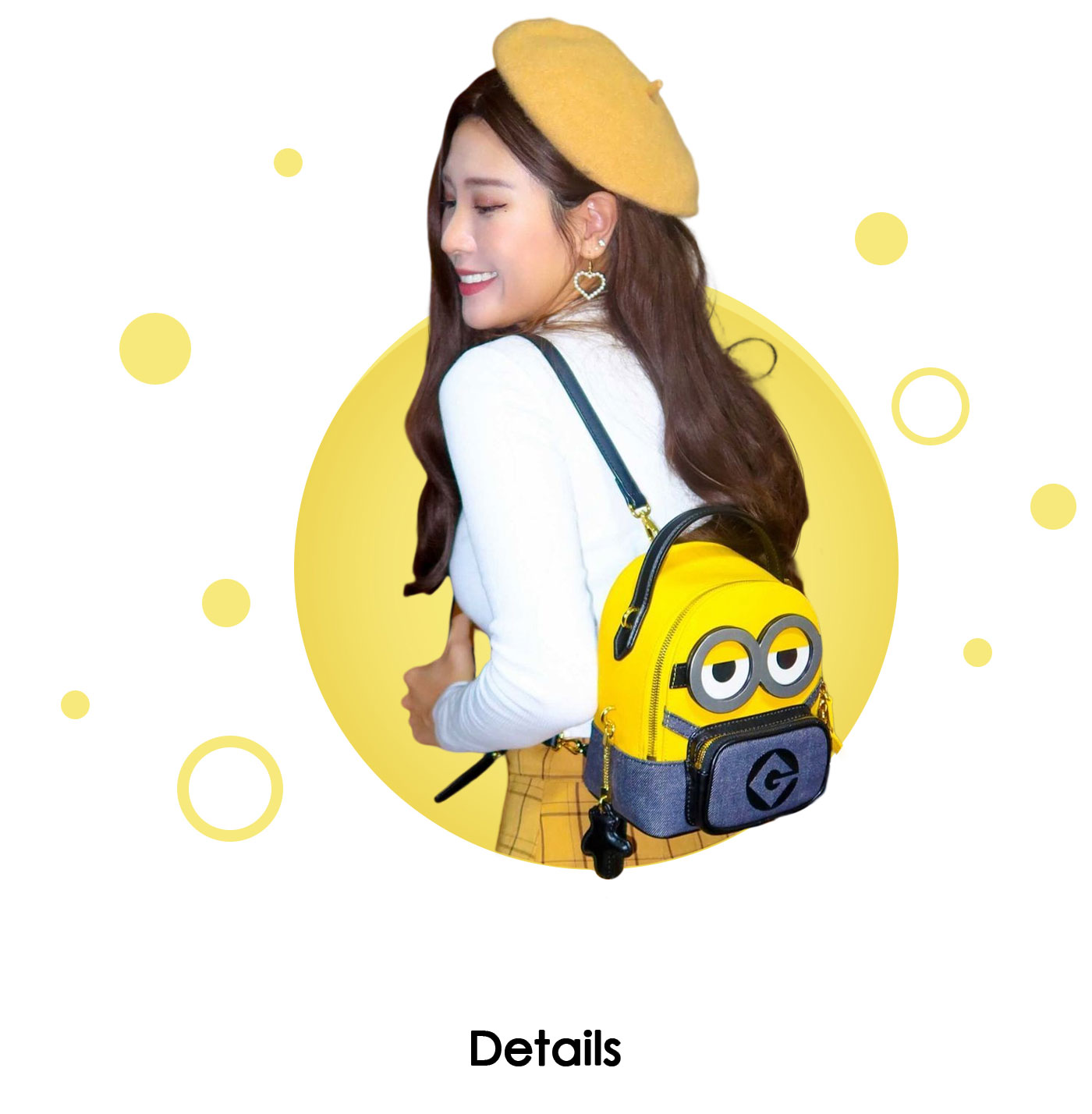 Backpack

Designed Trendy

Crossover with Minions

Material: Cow Leather with Jacquard and PVC

Dimension (L x W x H):160*195*130mm

Net Weight:0.479kg

Top Handle: 45mm

3 xInterior Card Slots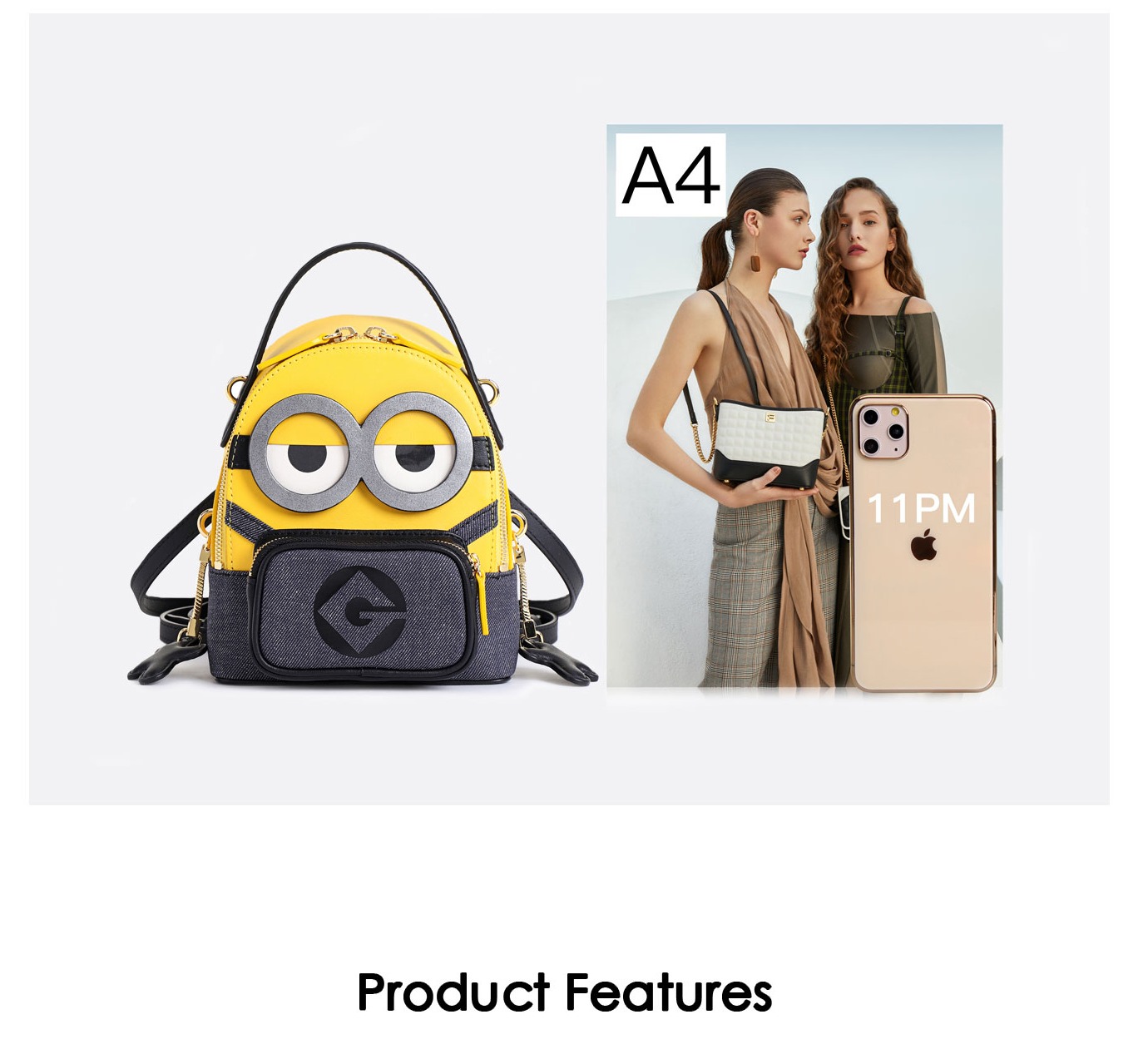 Shaking small hands, can give you a warm hug
The front zipper pocket is designed
in the shape of Minion suspenders,
which can be stored in a reasonable space
A clever combination of appearance and function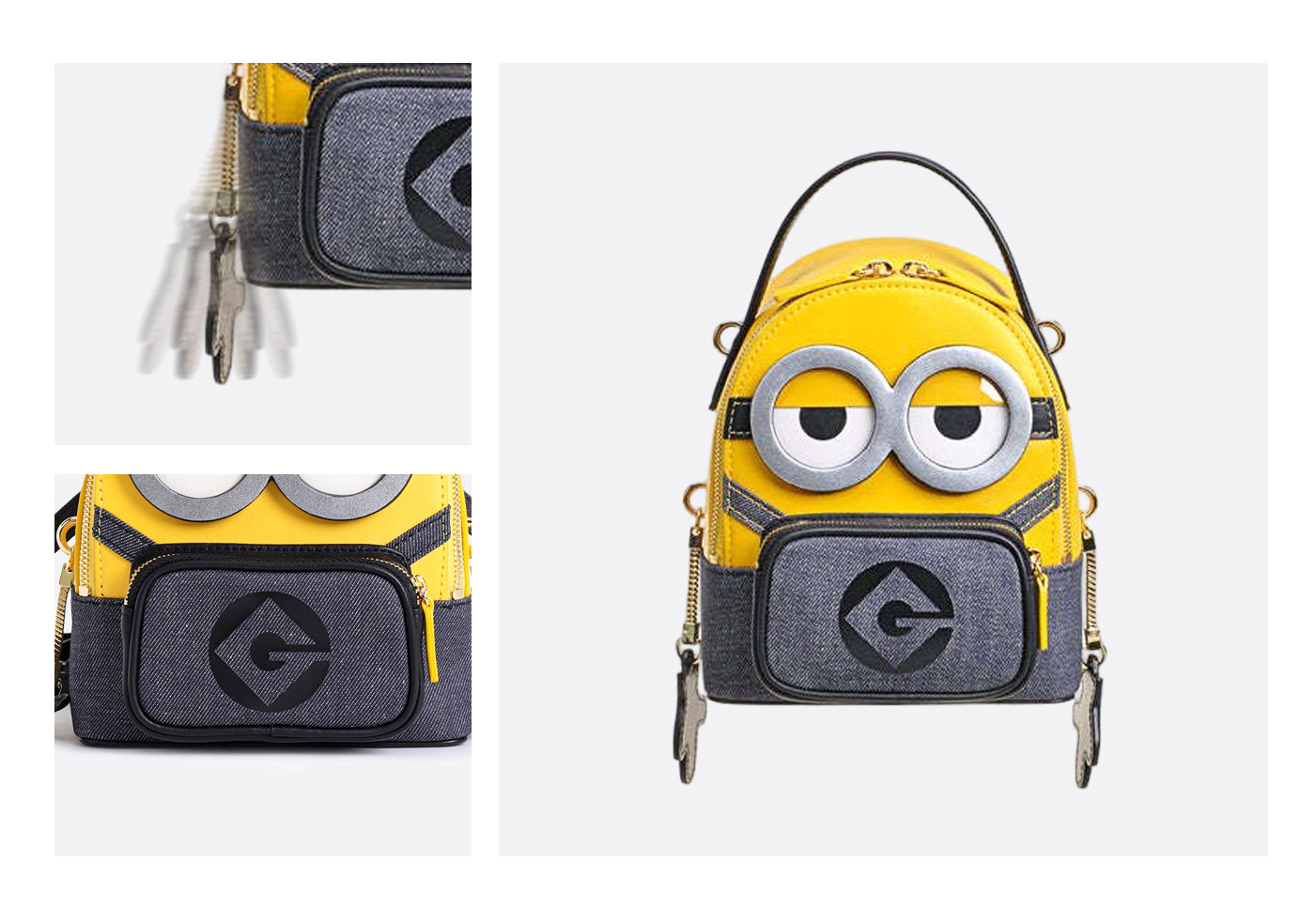 Small and practical, suitable for putting
(iPhone 14, iPad, umbrella, etc.)
Different straps give you different backs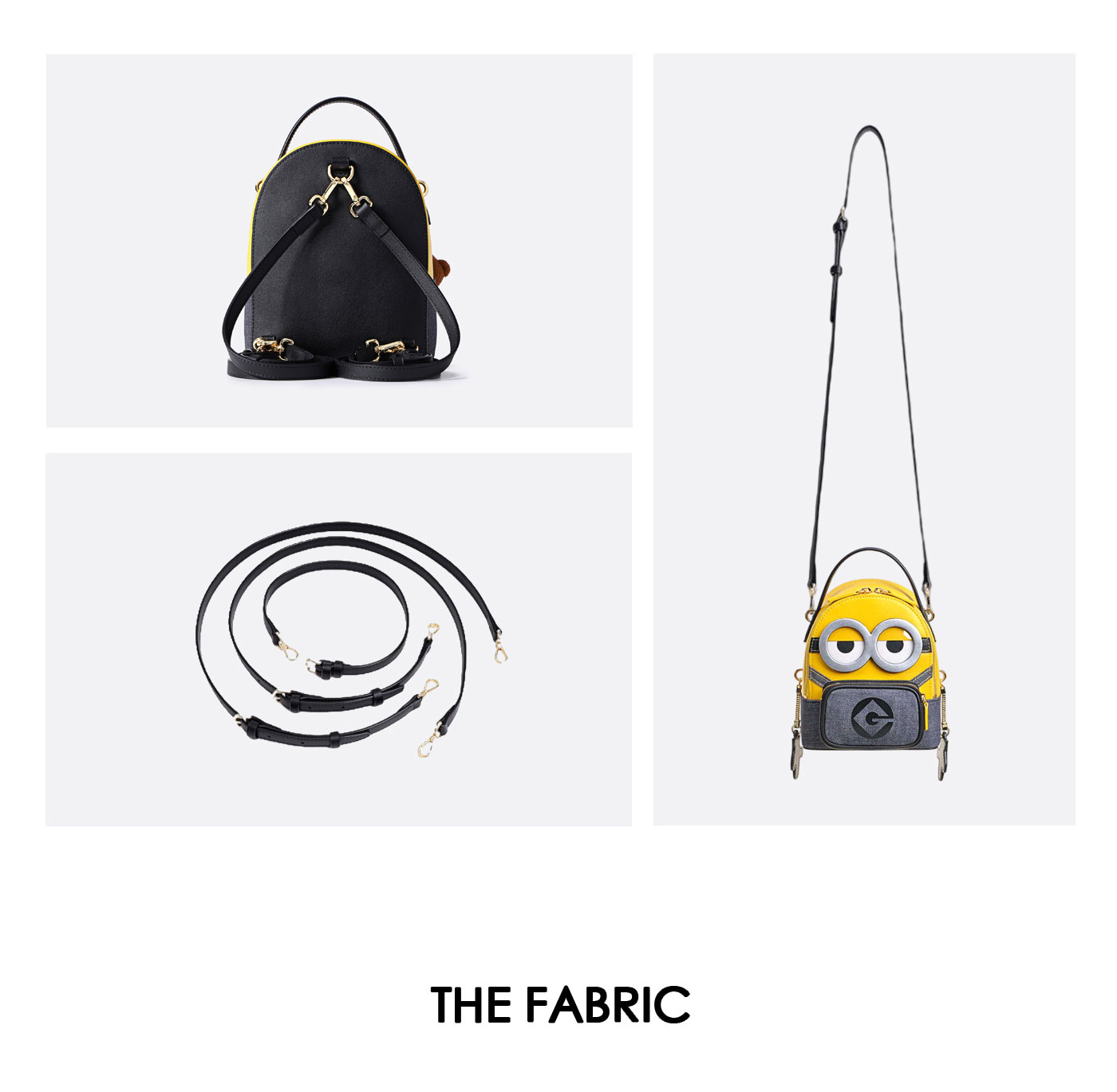 It's made of cow leather and denim The interior is
waterproof and easy to handle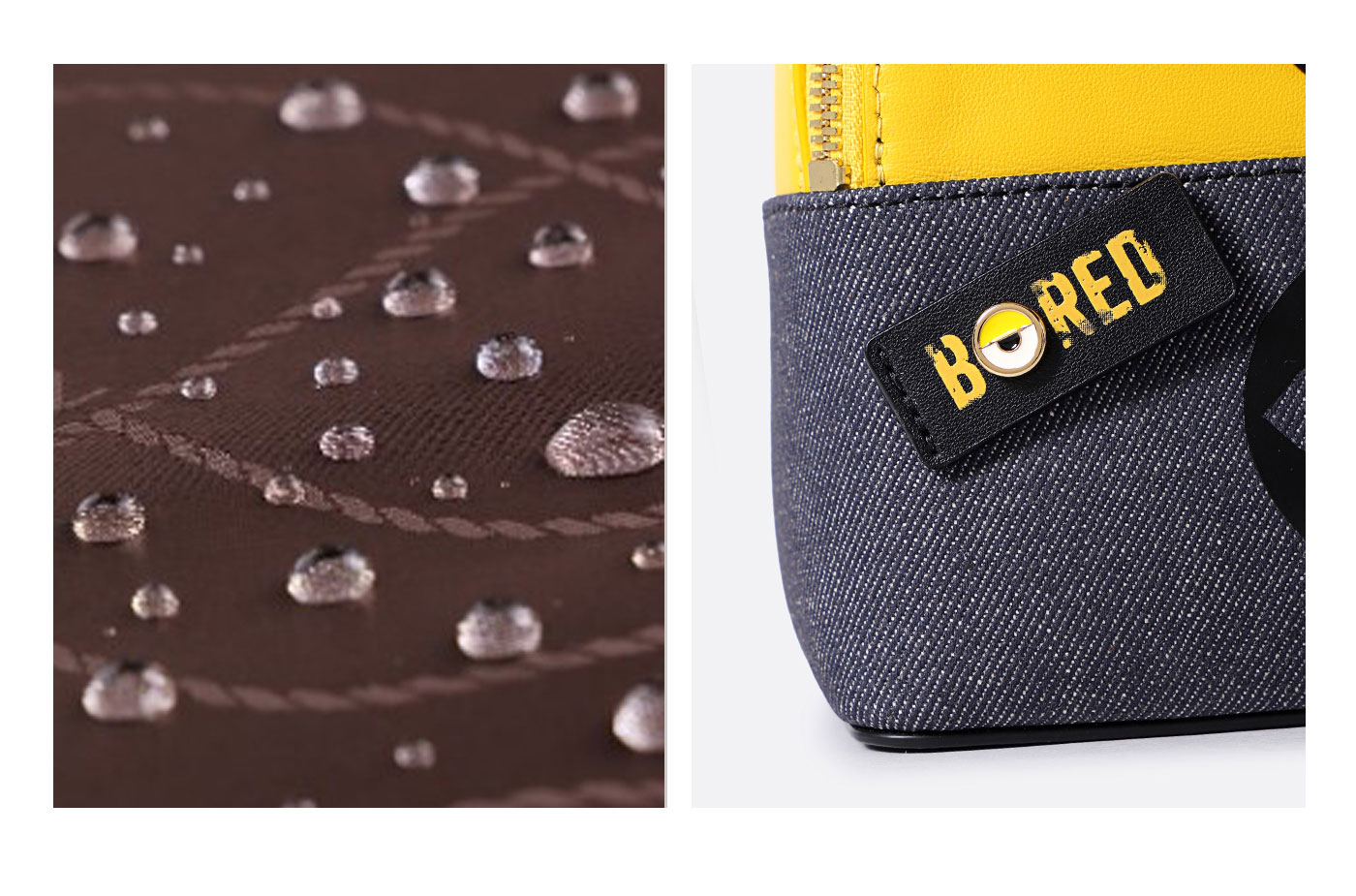 This backpack is perfect for girls and women
who want to look cute and special.
It's also perfect for work, parties, school,
traveling, romantic dates, shopping, and more.
So what are you waiting for?
Get your hands on a FION X Minions Backpack today!