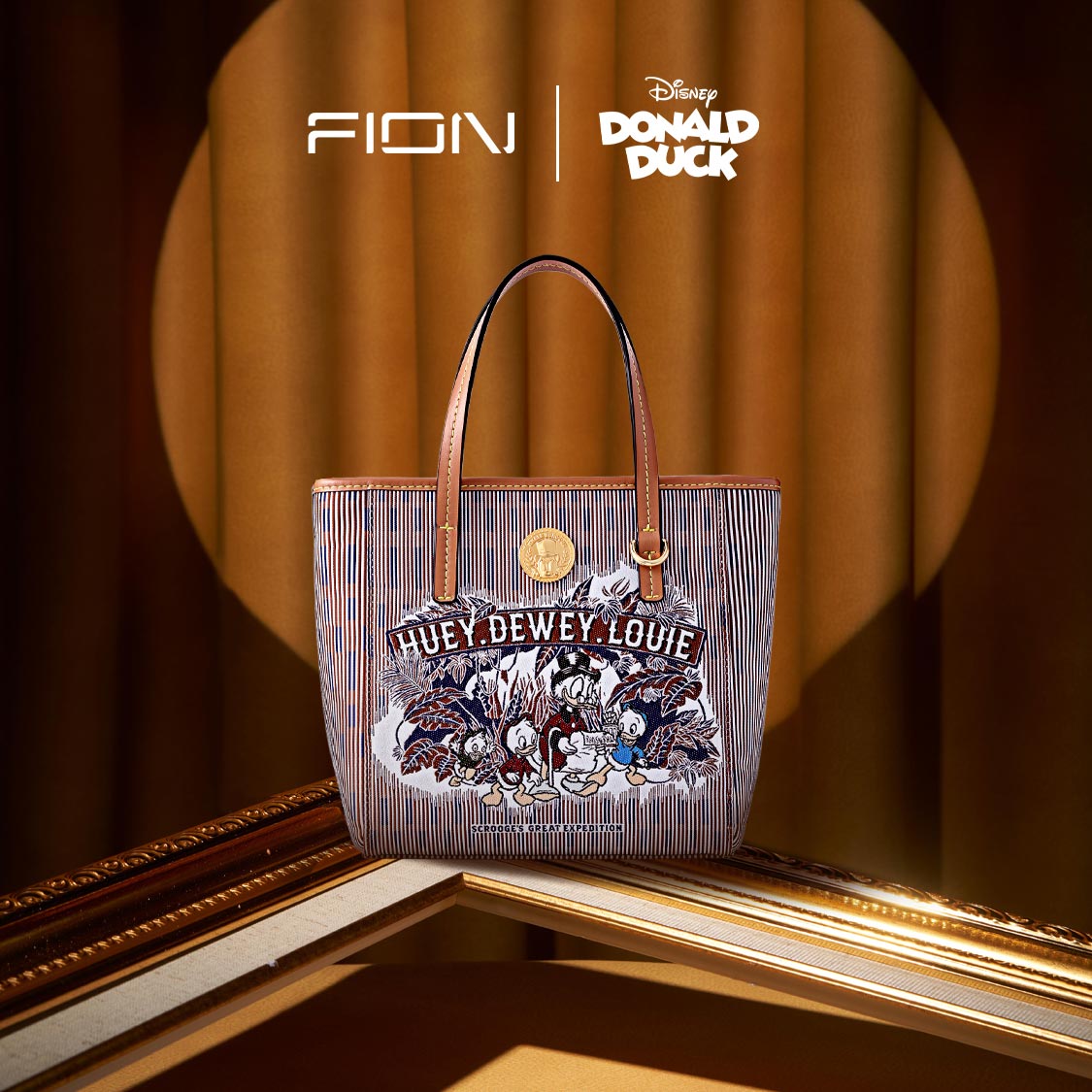 INSPIRATION FOR DESIGN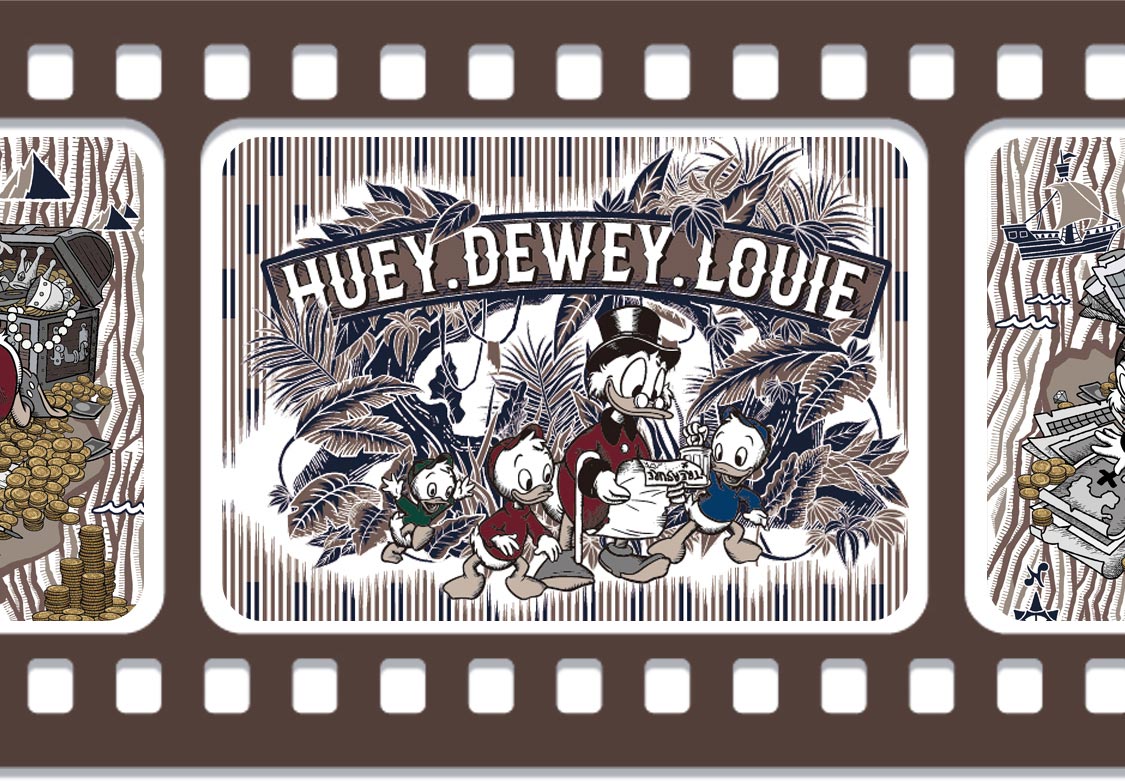 A TRIBUTETO THE ART OF FILM
Red (Huey), blue (Dewey) and green (Louie) on curtain textured fabric present the sense of evolution from black and white movies to color movies,
serving as a tribute to the art of film. Scrooge and his nephews have colors on this handbag.
STYLE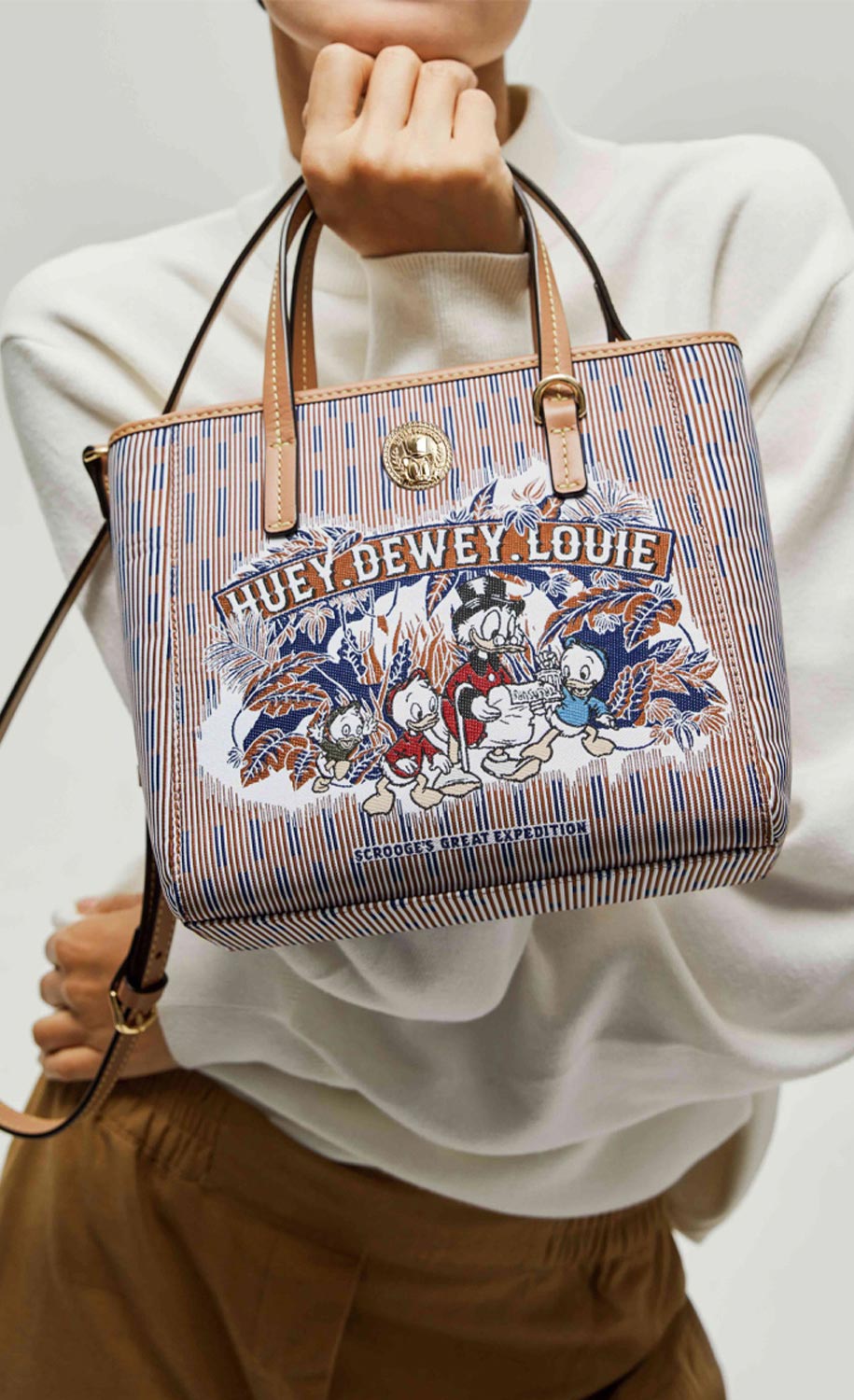 This exquisite bag is equipped with a fixed hand strap and an adjustable shoulder strap, so that you can carry it either way.
Made of lightweight eco-friendly fabric, it is suitable for all occasions.
DETAILS
Tote Bag / Crossbody Bag /Shoulder Bag
Material: Fabric with Cow Leather
Dimension(LxWxH): 240*190*95mm
Net Weight: 346g
Strap Length: 535mm、100mm
4 x Interior Card Slot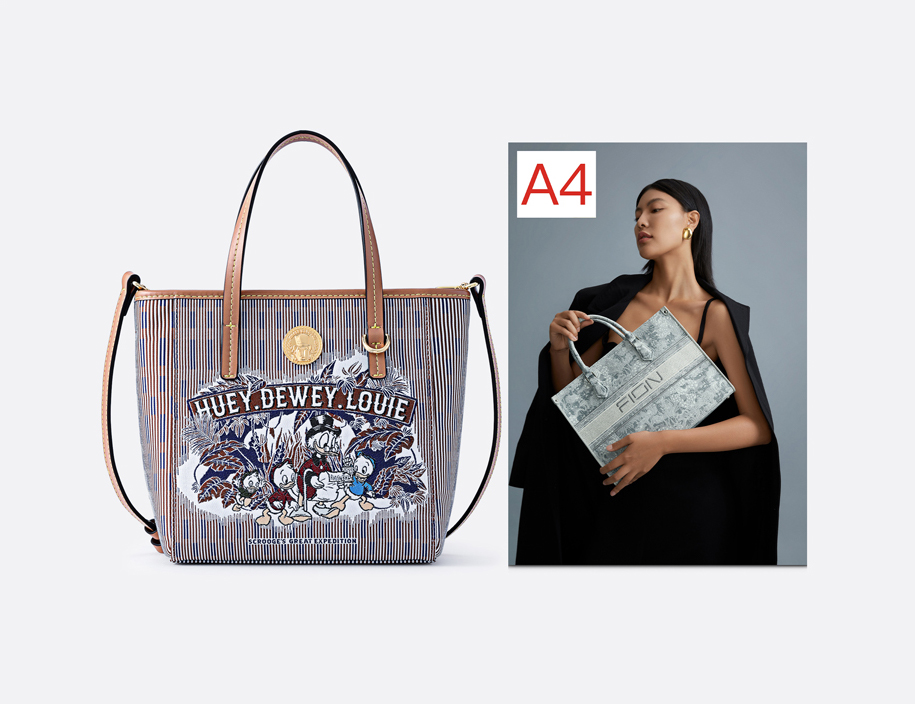 PRODUCT FEATURES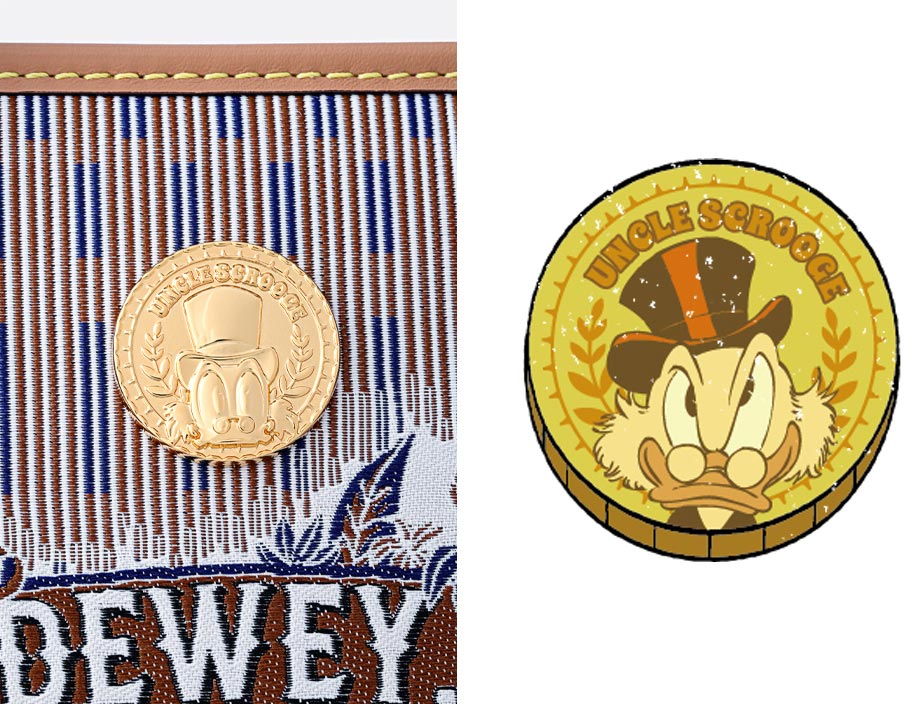 The gold coin of uncle Scrooge delivers an exquisite retro style.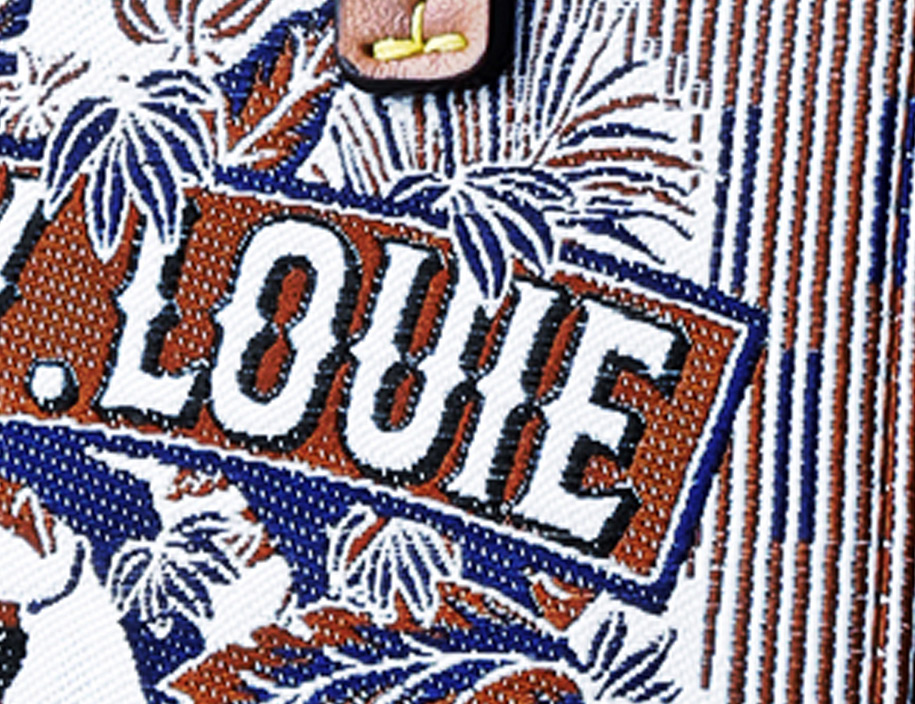 A hanging buckle is reserved to connect accessories to make your bag unique.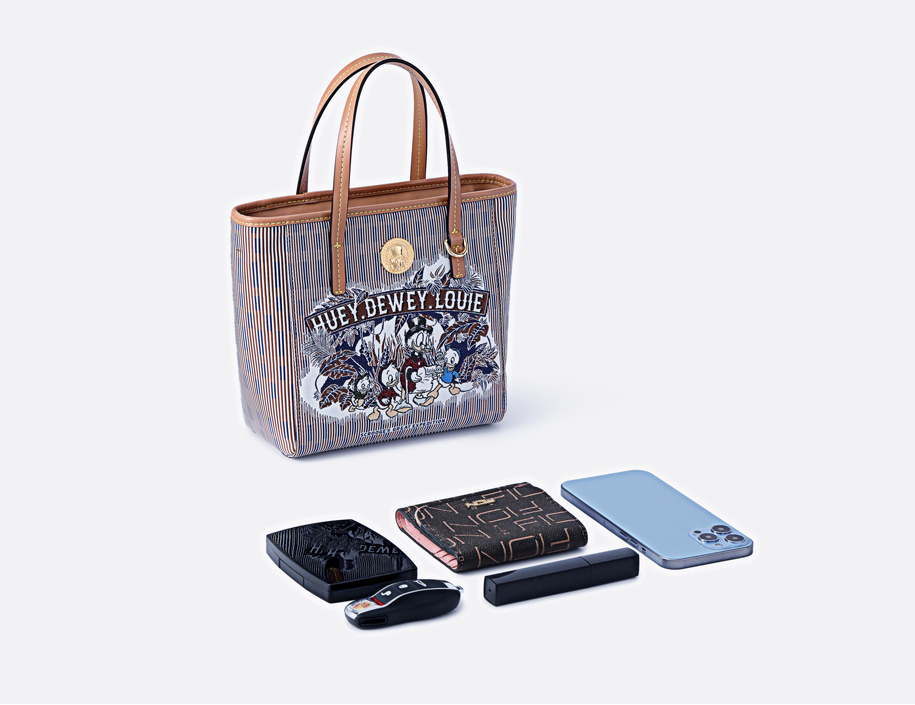 Small and practical, suitable for putting (iPhone 14, iPad, umbrella, etc.)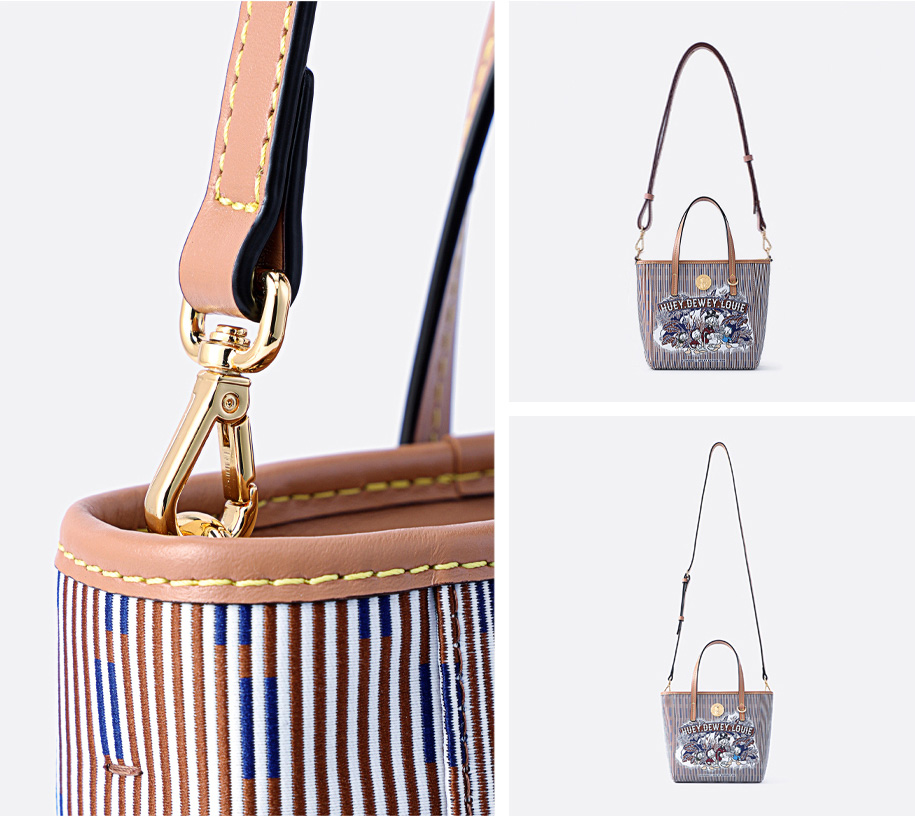 Different straps give you different backs